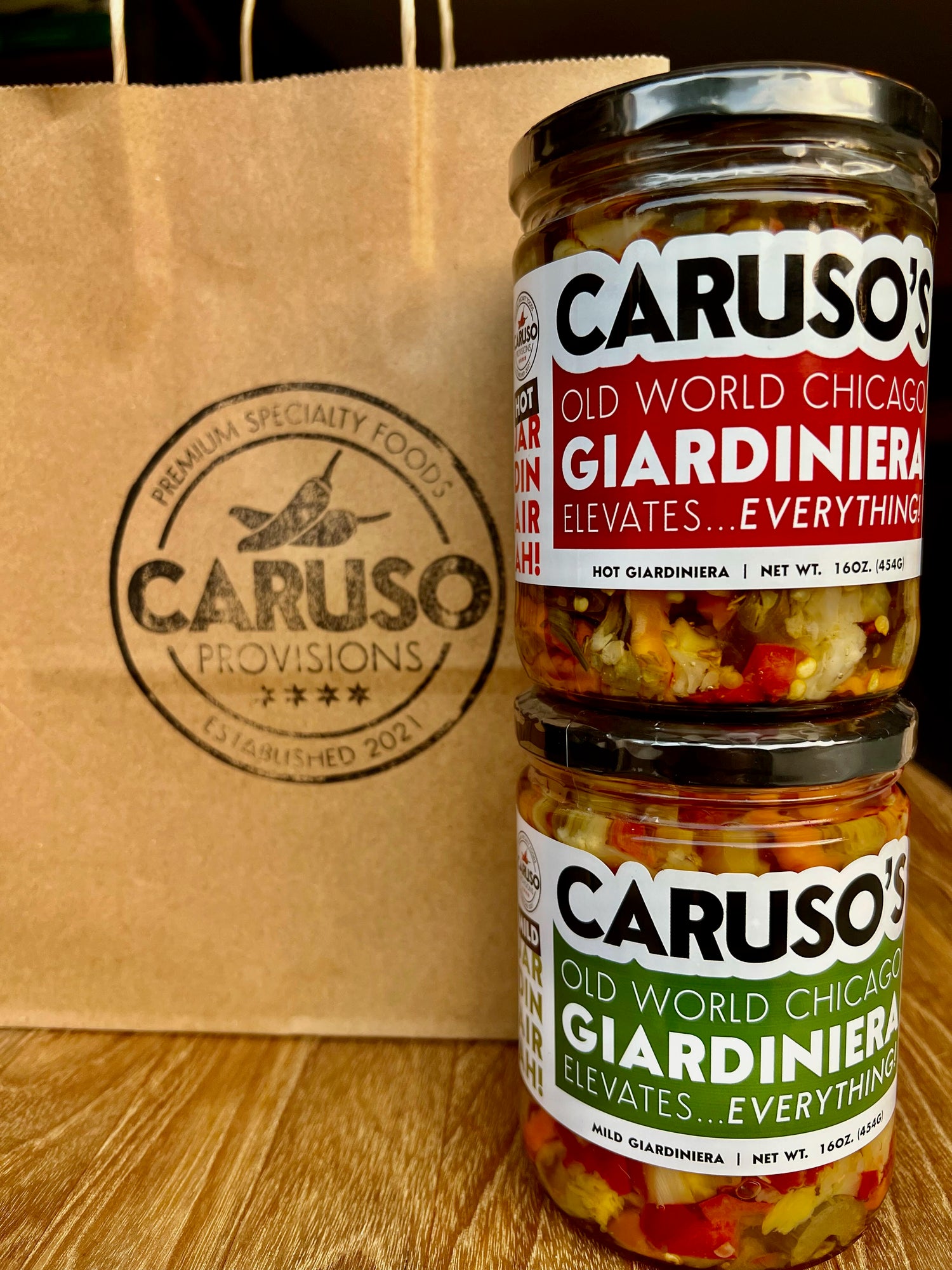 About Us
Caruso Provisions was founded on the heels of the lockdown in 2020 when my brother, Chef Dominic Caruso, hung up his chef's coat in Manhattan and returned to Chicago to help launch our family's flagship product, Caruso's Giardiniera.

The story of our passion for quality, and love for tradition dates back many decades when our mother began jarring her grandmother's family recipes. Her home was always filled with the aroma of Italian staples: hot Serrano finger peppers, eggplant, smashed California green olives, beets, red sauce (sugo, as they would call it) and homemade giardiniera -the obvious family favorite.

It was Chef Dominic who saw an opportunity to modernize this Old World table classic and make it available for all to enjoy with their families for generations to come.
Our Mission
While these recipes didn't start with our mom, it was our mom who chose to carry on these traditions long after her grandparents passed away. She, together with our aunts, shared these recipes with my sister (Gina), my brother (Chef Dominic), and me, as well as, the rest of our family, and even, close friends, with only one goal in mind - to continue the legacy of care and quality that was handed down by generations before her.


Our mission is to bring a variety of premium products to your table. To share our history, our passion, and to export the finest foods to your home, your business, and most importantly, to your tastebuds...
Look for our (very hip) label and know it's our promise:
Caruso Provisions - steeped in tradition, but never restricted by it.

Warmest regards,
Peter Caruso
(Co-founder)